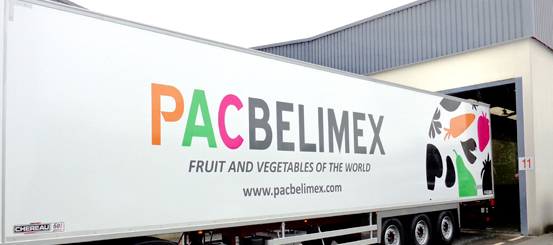 L'équipe de préparation apporte une véritable valeur ajoutée sur les points suivants :
                     Specific packaging
                     Preparation in complete or mixed pallets
                     Palletisation of multi-products
Pacbelimex guarantees transportation of goods in trucks or containers all over the world and this as quickly as the day or two days after placing your order.
Our wide range of products gives us the advantage of adaptability which allows us to deliver to all distribution channels (supermarkets, retailers, wholesalers, industries).
Another advantage is our privileged location which guarantees the arrival and delivery of daily fresh merchandise.
Indeed guarantees because as soon as the merchandise arrives our quality controller examines each batch and stores what has been approved in refrigerated rooms with the temperature adapted according to each kind of product. From then on our team prepares each delivery in full pallets or multi-pallets. The order is loaded in refrigerated trucks and then delivered to the client.